Christina is available to speak on a variety of topics at your next event.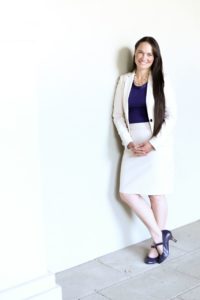 Talks include:
Three Steps to Making FHE … FHEasy
The Top Ten Things from Church History that I Want My Children to Know Before Leaving Home (Note – These things have been reviewed by Robert Millet, the Dean of Religious Education at BYU.)
Five Practical Steps to Improving the Quality of Your Family Dinners
Tina's official speaker one-sheet, which offers more speaking and story ideas follows.
Solutions for Time-Pressed Parents:  How to Grow Stronger Families through Family Dinners, Weekly Family Nights, and Daily Family Discussions
The world is spinning at an alarming rate. Work is demanding, and children's education and numerous extra-curricular activities seem to fill up the remaining hours.  How does a family carve out time for connection, learning about life, and plain old family fun?
"The number of those who report that their 'whole family usually eats dinner together' has declined 33 percent. This is most concerning because the time a family spends together 'eating meals at home [is] the strongest predictor of children's academic achievement and psychological adjustment.' 3 Family mealtimes have also been shown to be a strong bulwark against children's smoking, drinking, or using drugs.4" — Dallin H. Oaks
Christina Albrecht has faced theses challenges within her own family, and was compelled to make a difference.  Christina designed an easy-to-use formula for family teaching and fun that has worked extremely well for over five years and with noticeable improvement in stress reduction and family closeness.
Her book, FHEasy, is being published by Cedar Fort Publishing and Media in November 2016. It is now available for pre-order at Amazon.com. Upon publication, it should also be available at Deseret Book, Seagull Book, and independent LDS bookstores.
Christina is available to speak at: BYU, Women's Conferences, Home School Organizations, Family Values Groups, Churches, and Religious Organizations.
Speaking Topics Include:
Family Traditions: The Bedrock of Close Families
Family and Home Organization: Quick, Practical Strategies for Managing your Time and Household
How to Survive Family Dinners and Turn Them into Positive Memories
Stress Busting Tips: Tried and True Solutions to Calming the Chaos
Parental Confidence: Step Into Your Parental Identity
Guidelines for Protecting Your Children from Negative Outside Influences
Story Ideas:
How to Use Holidays as Unique Teaching Opportunities
3 Ways to Make The Most of Family Time Traditions
How to Combine and Honor Unique Family Learning Styles
Stress Busting Tips: Tried and True Solutions to Calming the Chaos
Perfectionism Recovery : Stop Shaming and Feeling Guilty
Revive and Revitalize: Get back in the groove with family traditions
Producers: Christina (Tina) Albrecht is an articulate and engaging guest.
Availability:  Mesa, AZ; Durango, CO; Idaho Falls, ID; Salt Lake City, UT; and nationwide by arrangement via Skype and phone.
Christina Albrecht graduated from BYU with a degree in Linguistics and a master's certificate in Teaching English to Speakers of Other Languages (TESOL). In the course of getting married and having children, she realized the need for books to support parents in having practical, effective, and fun family traditions to keep families close.
Click here to contact Christina.
Save
Save
Save
Save
Save